Gag Reflex Medical Course
How to Suppress the Gag Reflex
Steps
Using Immediate Remedies
Numb your soft palate.

When an object touches the soft palate, it can trigger the gag reflex. Use an over-the-counter (OTC) throat-numbing spray like Chloraseptic to desensitize your soft palate. Alternatively, you could gently apply a topical OTC analgesic with benzocaine using a cotton swab. The effects should last for about an hour, and your palate will be less reactive.

Throat-numbing sprays rarely cause side effects. However, you should stop using it if you experience vomiting, nausea, dizziness, drowsiness, and/or stomach cramps.
Use the benzocaine remedy with caution. The cotton swab could trigger a gag or choking reflex. Other possible side effects include fatigue, weakness, skin irritation around the ears, blue skin around the lips and fingertips, and shortness of breath.
You should avoid the benzocaine remedy entirely if you're allergic to benzocaine. Ask your doctor or pharmacist about interactions with other OTC medications, vitamins/supplements, or herbal remedies you might be taking.

Squeeze your thumb.Close your left thumb in your left hand and make a fist. Position your thumb under your fingers. Squeeze tightly without causing yourself too much pain. This trick puts pressure on a point in your palm that controls the gag reflex.

Put a little table salt on your tongue.

Moisten the tip of your finger, dip it into some salt, and touch the salt to your tongue. Salt activates the taste buds on the front of your tongue and sets off a chain reaction that temporarily suppresses your gag reflex.

Another way to do this is to put a teaspoon (0.99 metric tsp) of salt in a glass of water and rinse your mouth with that. Don't forget to spit!
Desensitizing the Gag Reflex
Find out where your gag reflex starts.

You can do this by using your toothbrush to brush your tongue. The point nearest to the front of your tongue that makes you gag is where you should concentrate.

You might be more likely to gag earlier in the day. Try to schedule the gag-inducing activity for the late afternoon or evening instead.
Don't stick your fingers in your mouth. You might induce vomiting.

Brush your tongue right where your gag begins.

Yes, you'll gag, and it will be unpleasant, but it won't last long. Spend about ten seconds brushing that area (and gagging). Then call it a night.

Repeat the process over the next few nights in the exact same spot. Your gag should gradually decrease each time you do it.

Increase the brushing area.Once you can touch your toothbrush to the original starting point without gagging, it's time to move the toothbrush farther back. Try brushing ¼ to ½ inch (6mm–12mm) behind where your gag used to begin. Repeat the process as you did in the first spot.

Move the brush farther back.Do this each time you make progress desensitizing small areas in front. Keep moving it farther back until you've reached the farthest visible point of your tongue. Eventually, the toothbrush will come into contact with your soft palate, if it hasn't already.

Desensitize everyday.

Be persistent. This process takes about a month to complete. Afterward, you should be able to have a doctor swab the back of your throat without gagging. You might have to repeat the process from time to time, as your reflex might return if you don't.

A good way to keep yourself desensitized is to brush your tongue regularly. Not only will it help quell the gag reflex, it'll also give you fresher breath!
Redirecting Your Focus
Practice some form of meditation.Ask your dentist if you can wear earplugs to drown out the sound of equipment they'll be using during your appointment. This will allow you to focus on calming thoughts and forget about the activity going on near your throat. If you think you might fall asleep, ask for a bite block to prop your jaw open.

Hum.Humming keeps you breathing, which is essential for relaxation. It's also difficult to gag and hum at the same time. Try this at the dentist's office while you're getting x-rays or having impressions of your teeth taken.

Raise one leg slightly.

Do this while you're sitting or lying in the dentist's chair. Concentrate on keeping your leg raised. Switch legs if your first leg gets tired. This trick will distract you from the work going on in your mouth and near your soft palate.

Word of warning! This trick won't work so well if you rest one leg on top of the other.

Listen to music.Ask your dentist if you can play your MP3 player during your cleaning or filling. Play songs that make your mind wander or interesting podcasts that demand your full attention. Either way, you'll be too busy focusing on audio to notice what the dentist is doing.
Community Q&A
Question

I can't gag at all. Is that normal?

wikiHow Contributor

Community Answer

Some people are born without a gag reflex. Don't worry, it's normal, some consider it a gift.

Question

How do you get over the fear of gagging while getting your throat swabbed?

wikiHow Contributor

Community Answer

Try the mind tricks or hacks for desensitizing your soft palate for the long term. If that doesn't work, talk to your doctor for assistance.

Question

I have an upper dental plate that is the cause of gagging. What do I do?

wikiHow Contributor

Community Answer

Contact your dentist about the problems. They might have a different dental plate for you that may reduce the gagging.

Question

How do I get rid of tonsil stones?

wikiHow Contributor

Community Answer

The bacteria in the mouth causes the formation of tonsil stones from accumulated food particles and other debris.The bacteria can be reduced by regularly brushing your teeth using toothpaste, changing your toothbrush regularly, gargling using mouthwash or saltwater, tongue scraping, etc. Or, alternatively, cotton swabs are a good remedy to push off the tonsil from the walls of the tonsils.

Question

I have a really bad gag reflex and I'm going to the dentist in a few hours. I'm petrified - what can I do to relax?

wikiHow Contributor

Community Answer

Try yoga or meditation, or just simple deep breathing before your appointment (breathe in for 4 seconds, hold it for 7 seconds, release it for 8). Mention the problem to the dentist/hygienist ahead of time. Don't worry, they've seen it all, and they will know how to help you.

Question

How do I stop gagging when wearing my dentures?

wikiHow Contributor

Community Answer

I recommend a trip to the dentist to check the fit on your dentures. Also, using the steps above to desensitize your gag reflex will help.

Question

How can I avoid gagging during oral sex?

wikiHow Contributor

Community Answer

Let's just say you don't have to use your mouth for everything. To keep things G-rated for minors and their parents, I'll simply direct you to this article: https://www.thrillist.com/sex-dating/nation/how-to-stop-your-gag-reflex-during-oral-sex. Hope this helps!

Question

How do I know if the food I am eating is causing sharp pains in my stomach?

wikiHow Contributor

Community Answer

If you suspect that certain foods are causing you stomach pain, test them. If one doesn't cause pain, move on to the next one. If it does cause pain, avoid that food and contact your doctor.

Question

I had an experience with a really bad gag reflex, which seem to cause a rush of pain and heat towards the top of my head. It was very scary. Do you think that head rush/headache was related to my gag reflex?

wikiHow Contributor

Community Answer

It sounds like 'stress hormones' such as cortisol and adrenaline may have spiked your blood pressure in the moment, causing a rush of heat. With gagging, it's often more psychological than physical (fear of the dentist, for instance). Try to meditate and do deep breathing, and if you keep getting a rush of heat like that, talk with a doctor about ways to reduce stress and lower blood pressure.

Question

Why do I gag a lot and feel nauseous to the point of vomiting whenever I get nervous?

wikiHow Contributor

Community Answer

That's a normal part of anxiety. If you're anxious, just take a moment to relax and do some breathing exercises.
Ask a Question
200 characters left
Include your email address to get a message when this question is answered.
Practice eating foods that make you gag. If you still gag, avoid the food.
Don't eat right before the activity that tends to trigger the gag reflex. This will minimize the chances of vomiting.
Warnings
Remember that the gag reflex is your body's way of protecting you from choking. Avoid trying to permanently desensitize your soft palate.
When disengaging the gag reflex with a toothbrush, don't start too far back. It's possible to desensitize a rear point on your tongue without first treating a spot toward the front. This isn't what you're trying to achieve.
Excessive gagging could be a sign of a more serious condition, like Gastroesophageal Reflux Disease (GERD), which has to do with your stomach and the acid levels in it. See your doctor if you also experience acid reflux or a burning/sour stomach.
Article Info
Featured Article
Categories: |
In other languages:
Español: , Português: , Italiano: , Français: , 中文: , Čeština: , Deutsch: , Русский: , Bahasa Indonesia: , Nederlands: , 日本語: , العربية: , 한국어: , ไทย: , Tiếng Việt:
Thanks to all authors for creating a page that has been read 2,703,226 times.
Video: Simple Trick To Reduce Gag Reflex
How to Suppress the Gag Reflex images
2019 year - How to Suppress the Gag Reflex pictures
How to Suppress the Gag Reflex forecast photo
How to Suppress the Gag Reflex picture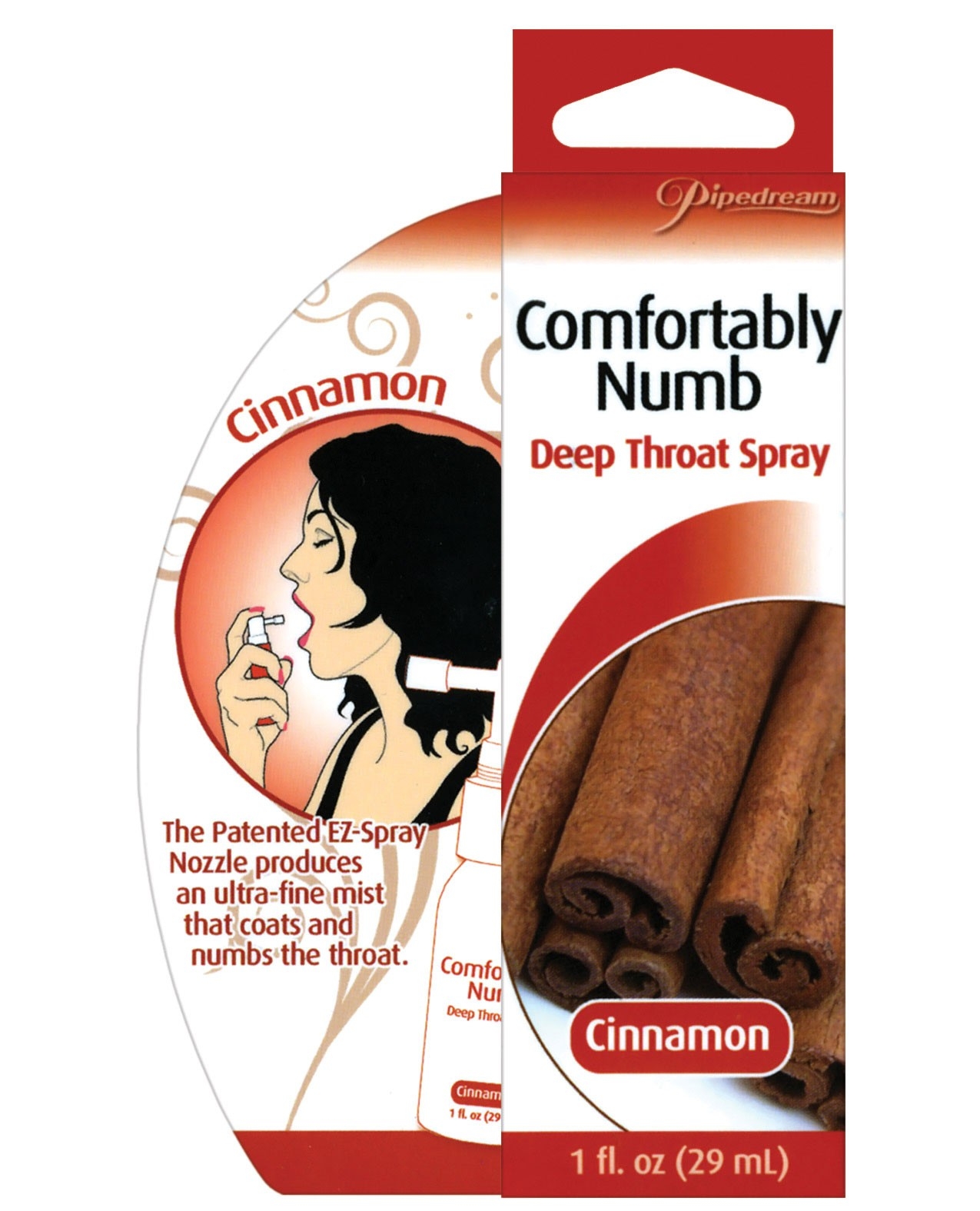 How to Suppress the Gag Reflex new photo
pics How to Suppress the Gag Reflex
Watch How to Suppress the Gag Reflex video
Communication on this topic: How to Suppress the Gag Reflex, how-to-suppress-the-gag-reflex/ , how-to-suppress-the-gag-reflex/
Related News
Gandys Flip-Flops
3 Moves For Instant Energy
Exercise labels more effective than calorie counts
Bodyweight Workout: A HIIT Routine That Keeps Burning Calories
These are the worst cities to raise your child in the UK
Exercising With Multiple Sclerosis: Michelle's Story
Lookalike Alert: Dakota Fanning Is Often Mistaken for an OlsenTwin
24 Edgy and Out-of-the-Box Short Haircuts for Women
14 Grocery Products to Sneak More Veggies into Your Diet
Knowing when to make your move
Manchin is banking on the appeal of bipartisanship
Date: 09.12.2018, 04:28 / Views: 75593
---