A Leaky Heart Valve
Why choose wikiHow?
When you see the green expert checkmark on a wikiHow article, you know that the article has received careful review by a qualified expert. If you are on a medical article, that means that an actual doctor, nurse or other medical professional from our medical review board reviewed and approved it. Similarly, veterinarians review our pet articles, lawyers review our legal articles, and other experts review articles based on their specific areas of expertise.
How to Recognize a Leaking Heart Valve
Two Parts:
The heart valves enable your blood to pass between the different chambers of your heart. When they leak it is called regurgitation. This happens when blood flows back into the chamber it came from as the valve is closing or if the valve does not close completely. This can occur in any of the heart valves. Because leaks make the heart less efficient at pumping blood, they force the heart to work harder to pump the same amount of blood. Treatment may include medications or surgery, depending on the cause of the leak and its severity.
Steps
Getting Medical Attention
Call emergency medical responders if you are having a heart attack.

Heart attacks can produce similar symptoms to heart valve leaks. In addition, a leaky heart valve can cause a heart attack. If you are unsure whether or not you are having a heart attack, you should call emergency medical responders to be safe. Heart attack symptoms include:

Chest pain or pressure
Pain that travels to your neck, jaw, down the arm, or back
Feeling that you will vomit
Abdominal discomfort, especially in the upper central (epigastric) region
Heartburn or indigestion
Shortness of breath
Sweating
Exhaustion
Lightheadedness or dizziness

Go to the doctor if you might have a mitral regurgitation.

This valve is the one that leaks most frequently. In this condition, when the left ventricle contracts, blood travels both into the aorta and back into the chamber it came from (the atrium). This can increase the amount of blood in the left atrium, create more pressure in the pulmonary veins, and produce fluid build-up in the lungs. If your condition is mild, you may not notice any symptoms. If your condition is severe, you may experience:

Heart palpitations when you lie on your left side
Shortness of breath
Coughing
Chest congestion
Fluid buildup in your feet and ankles
Dizziness
Chest pain
Heart failure

Visit your doctor if you think you have aortic valve regurgitation.

When the left ventricle relaxes, blood is supposed to travel out of the heart into the aorta. But if the valve leaks, it also returns to the left ventricle. This can increase the amount of blood in the left ventricle, causing it to thicken and pump less efficiently. The walls of the aorta may also develop weak areas that may swell. Aortic valve regurgitation can be a congenital condition or be caused by high blood pressure, an infection, or injury to the valve. Symptoms include:

A heart murmur when the left ventricle relaxes
Heart palpitations
Heart failure

Discuss pulmonary regurgitation with your doctor.

Blood travels through the pulmonary valve as it goes from the heart to the lungs. If the valve leaks, some blood returns to the heart instead of going to the lungs. This condition is rare, but can be caused by congenital heart problems, high blood pressure, rheumatic fever, or a heart infection. Not everyone has symptoms. If you do, they may include:

A murmur between heartbeats
Enlarged lower right chamber of the heart
Chest pain
Exhaustion
Dizziness
Passing out
Heart failure

Ask your doctor about tricuspid valve regurgitation.

You have tricuspid valve regurgitation if some of the blood flows backward into the right atrium instead of going to the lungs when the right ventricle contracts. This can be caused by an enlarged ventricle, emphysema, pulmonary stenosis, an infection of the tricuspid valve, a weak or injured tricuspid valve, tumors, rheumatoid arthritis, or rheumatic fever. Diet pills containing phentermine, fenfluramine, or dexfenfluramine may significantly raise your risk of tricuspid regurgitation. Symptoms may include:

Weakness
Exhaustion
Swelling in the legs and feet
Abdominal bloating
Decreased urination
Pulsing veins in the neck

Ask your cardiologist to listen to your heart.

The cardiologist can obtain a great deal of information by listening to the sound and timing of the blood flowing through your heart. Many valve leaks produce heart murmurs, which are atypical sounds as the blood travels through your heart. The cardiologist will evaluate:

The sounds of the blood flowing through your heart. If you have a heart murmur, the doctor will consider how loud it is and when during the heart beat it occurs. This can help the doctor determine how serious your valve leak is and where in the heart it is located.
Your medical history, including any conditions that might make you more likely to develop leaky heart valves. This includes infections of the heart, injuries to the heart, high blood pressure, or a genetic predisposition to heart problems.

Let your cardiologist take measurements and images of your heart.

This can help identify where the leaky valve is and how severe it is. This is important for determining the cause of the leak and creating a treatment plan. You cardiologist may want you to have:

An echocardiogram. This exam uses sound waves to create a picture of your heart. The doctor can see if your heart is enlarged and see whether the valves have structural problems. The doctor will take measurements of the parts of the anatomy, and how well they are working. The test is typically less than 45 minutes long. The doctor or technician will put some gel on your chest and then move an ultrasound device over your chest. It is noninvasive and won't hurt. It is also not dangerous for you.
An electrocardiogram (ECG). This test records the strength and timing of the electrical impulses that make your heartbeat. It is noninvasive, won't hurt, and is not harmful for you. The doctor or technician will put electrodes on your skin which will enable a machine to read and measure the electrical signals of your heartbeat. This test can detect an irregular heartbeat.
A chest X-ray. X-rays do not hurt. They travel through your body without you feeling it and create an image of your heart. The doctor may be able to identify if parts of your heart are enlarged. You will need to wear a lead apron to protect your reproductive organs during this procedure.
Cardiac catheterization. This test is invasive. A small catheter enters a vein or artery and then is inserted into the chambers of your heart. The catheter measures the pressure in the different areas of your heart. This information can be helpful in diagnosing valve problems.
Treating Leaky Valves
Reduce your salt intake.

A low-salt diet can help lower your blood pressure, which will in turn reduce the strain on your heart. It will not repair a defective valve, but it can reduce the likelihood that it will get worse. Even if surgery isn't necessary for you, your doctor may still recommend you eat a low-salt diet.

Depending on how high your blood pressure is, your doctor may want you to reduce your salt intake to 2,300 or even 1,500 mg per day. Some people eat as much as 3,500 mg per day.
You can reduce your salt intake by avoiding salted processed foods and canned foods with salt added. Avoid adding table salt to your food, salting meat when you cook it, or salting rice and pasta water.

Lower your heart attack risk with medications.

Which medications your doctor recommends will depend on your particular situation and medical history. If you are at a high risk of having blood clots or high blood pressure, your doctor will probably prescribe medications for those conditions. Medications will not repair a leaky valve, but they can improve conditions that make the leakage worse, like high blood pressure. Possible medications include:

Angiotensin-converting enzyme (ACE) inhibitors. These are common blood pressure medications for mild mitral regurgitation.
Anticoagulants such as aspirin, warfarin (Coumadin, Jantoven) and clopidogrel (Plavix). Blood clots can cause strokes and heart attacks. These medications reduce the probability that you will develop a blood clot.
Diuretics. These medications prevent you from retaining too much water. If poor circulation is causing your legs, ankles and feet to swell, you may be prescribed diuretics. They will also reduce your blood pressure. Diuretics can be used to relieve swelling caused by a tricuspid regurgitation.
Statins. These medications lower cholesterol. High cholesterol is often associated with high blood pressure and it may exacerbate the leakage.
Beta blockers. Beta blockers reduce the rate and force at which your heart beats. This reduces your blood pressure and can reduce the strain on your heart.

Repair a leaking valve.

The standard way to repair a faulty valve is through surgery. If you have a valve repaired, be sure to go to a cardiac surgeon who specializes in valve repair. This will give you the best chances for a successful surgery. Valves can be repaired through:

Annuloplasty. If you have structural problems with the tissue around the valve, it can be reinforced by implanting a ring around the valve.
Surgery on the valve itself or the supporting tissues. If the valve itself has been damaged through infection or injury, it may be necessary to repair the valve itself to stop the leak.
Transcatheter Aortic Valve Replacement (TAVR). This is a newer, minimally invasive option for people who are unable to undergo open chest surgery. Instead of removing the faulty valve, a replacement valve is placed inside it via a catheter. The new valve is expanded and begins functioning in place of the old valve.

Get a new valve if yours can't be fixed.

Aortic and mitral regurgitation are common reasons for valve replacement. The first choice is generally to use as much of your own tissue as possible, but if that isn't an option, your surgeon may recommend using tissue from a heart donor, an animal, or a metal valve. Metal valves last the longest, but increase your risk of blood clots. If you have a metal valve, you will need to take anticoagulants for the rest of your life. The new valve can be implanted using different techniques::

A transcatheter aortic valve replacement. This method is used for replacing the aortic valve and has the benefit that it is less invasive than open-heart surgery. A catheter is inserted either through an artery in your leg or a cut in your chest and then used to insert the new valve.
Open-heart surgery. Heart valve surgery can prolong the life of your heart tissues and improve your quality of life. Most surgeries are successful and any complications are usually effectively managed (there is a 5% mortality rate). Possible complications include bleeding, a heart attack, an infection, an irregular heartbeat, or a stroke. If you need heart surgery, go to a specialist who is extremely experienced in the procedure you require. Ask your cardiologist for recommendations.
Community Q&A
Unanswered Questions
How much water intake should be taken daily with leakage Valve
Ask a Question
200 characters left
Include your email address to get a message when this question is answered.
Article Info
Categories:
In other languages:
Italiano: , Español: , Português: , Русский: , Deutsch: , Français: , Tiếng Việt: , Nederlands: , Bahasa Indonesia:
Thanks to all authors for creating a page that has been read 7,502 times.
Video: Valve Regurgitation: When a Heart Valve Leaks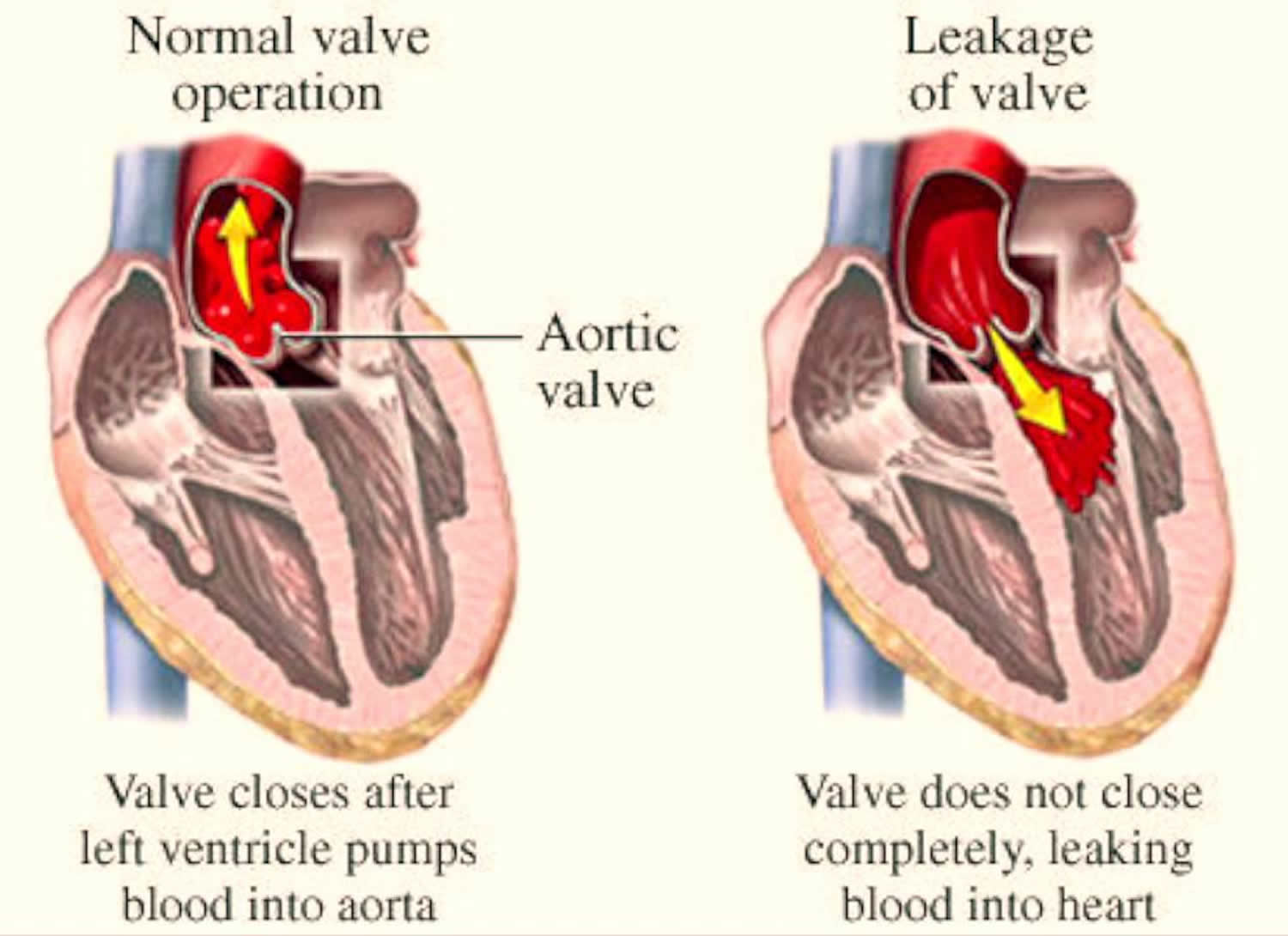 How to Recognize a Leaking Heart Valve images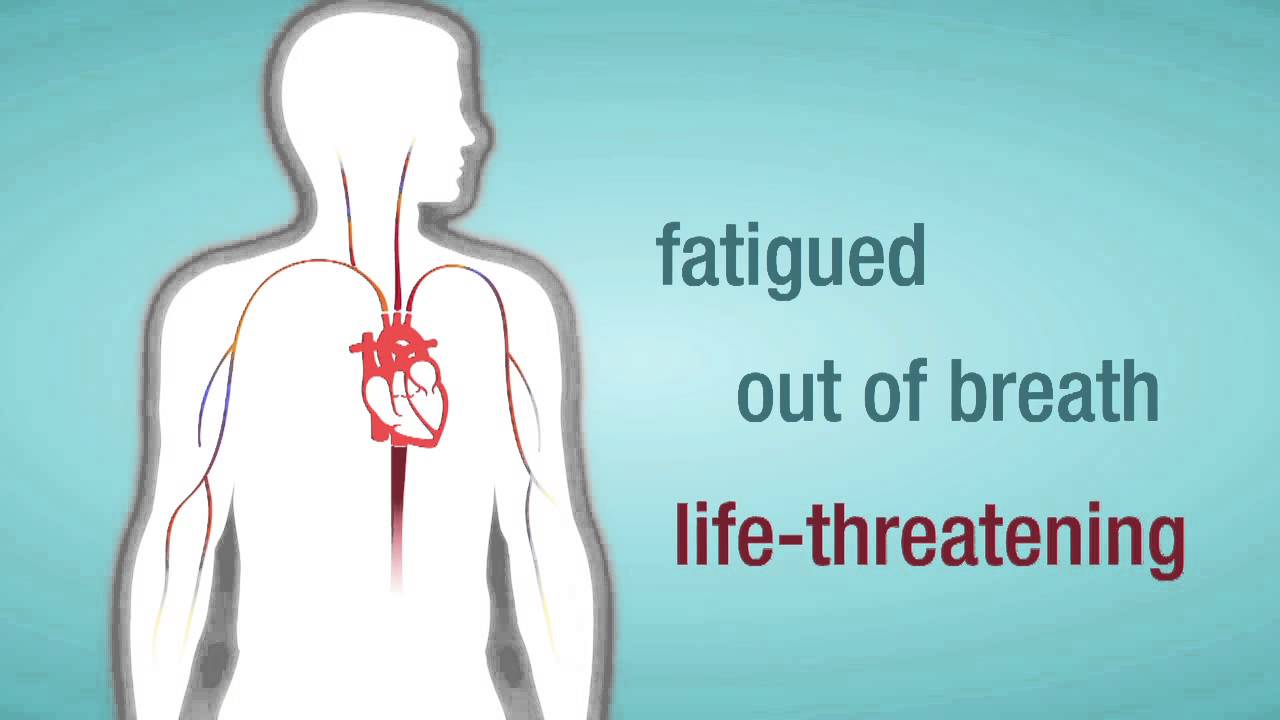 2019 year - How to Recognize a Leaking Heart Valve pictures
How to Recognize a Leaking Heart Valve forecast photo
How to Recognize a Leaking Heart Valve foto
How to Recognize a Leaking Heart Valve new images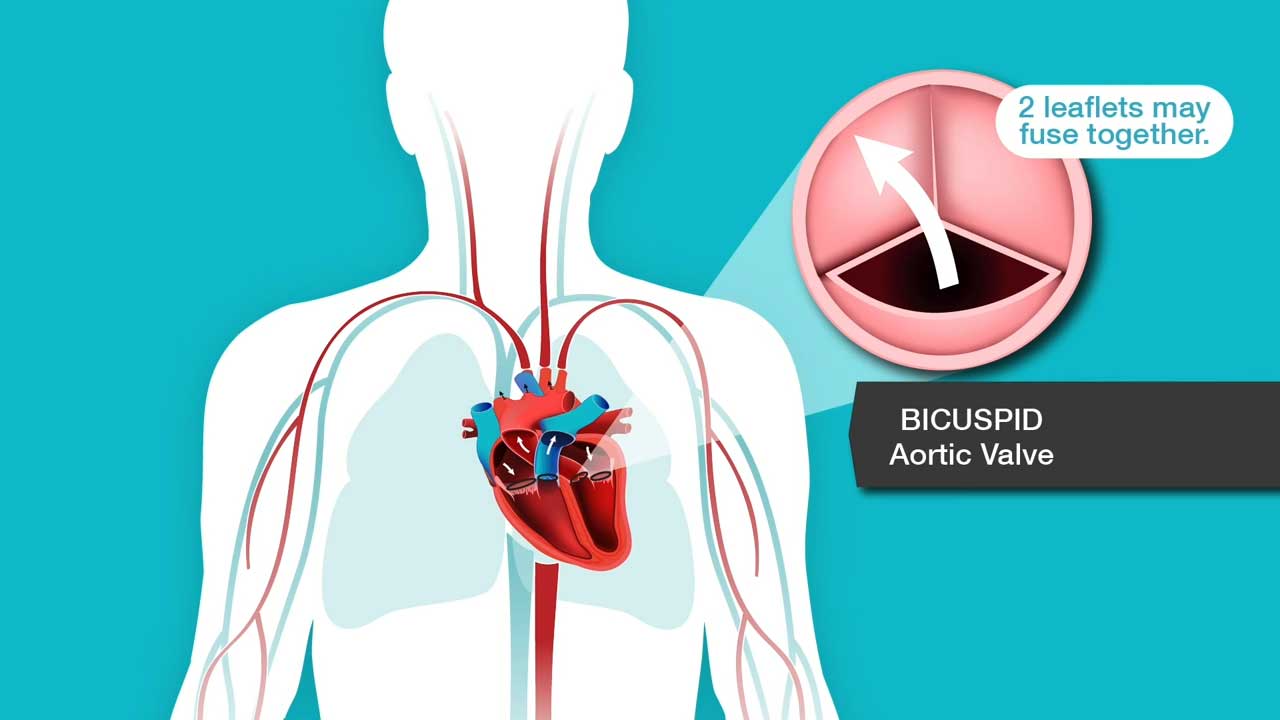 pictures How to Recognize a Leaking Heart Valve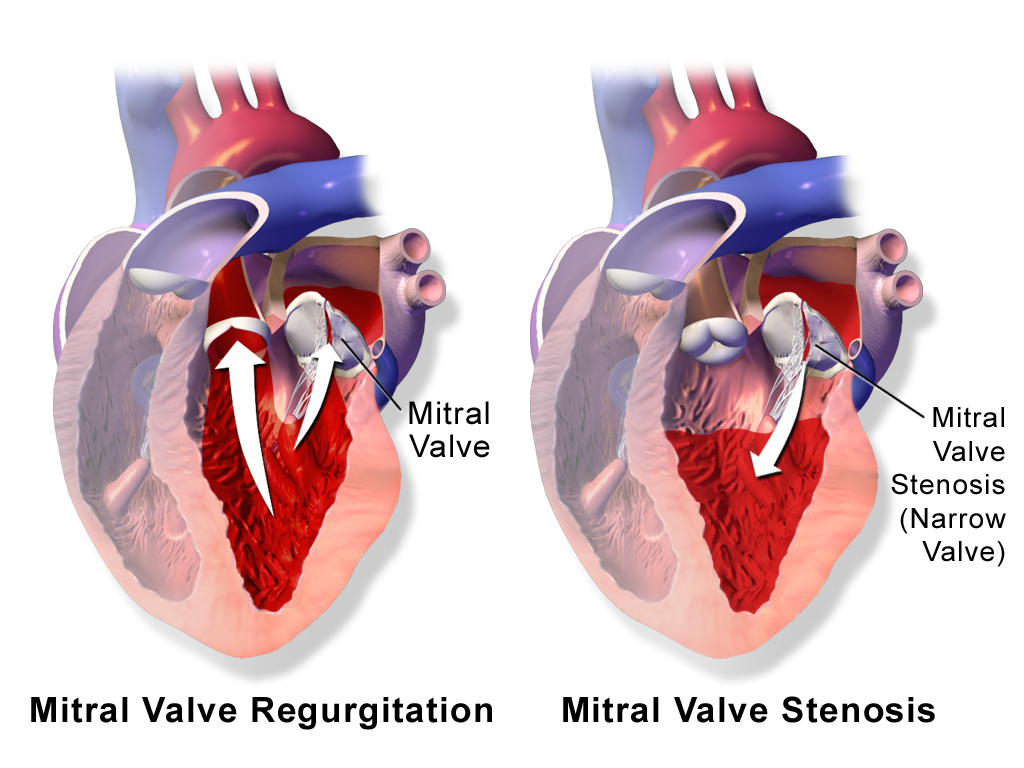 Watch How to Recognize a Leaking Heart Valve video
Communication on this topic: How to Recognize a Leaking Heart Valve, how-to-recognize-a-leaking-heart-valve/ , how-to-recognize-a-leaking-heart-valve/
Related News
How to Download Previous iBooks Purchases to iPhone, iPad and iPod Touch
Farfetch MYSWEAR: Designing Your Own Luxury Bespoke Sneakers
5 Items You Should Always Look for at Estate Sales
How to Get Comfortable in a Dorm
I Let My Friend Control My Tinder—Heres What I Learned
Rosie Huntington-Whiteley Launches First Fragrance
How to Wade in Water
Gluten Intolerance, Celiac Disease, or a Wheat Allergy: Whats the Difference
Why Chic Co-Ordinates Are The Savviest Style Choice This Season
How to Remove Facial Tissues from Washed Clothes
The 22 Best and Worst Foods for Your Breath
How to Play Agar.io
Laura Mercier Eyeconics Fall 2019 Makeup Collection
Date: 10.12.2018, 23:07 / Views: 33372
---