Dead by Daylight Beginner's Guide
How to Play Dead By Daylight
Three Parts:
Dead by Daylight is 4v1 asymmetrical horror survival game available on PC, PlayStation 4, and Xbox One. One player takes control of a killer and four other players take control of survivors to try to escape.
Steps
Getting Started
Purchase the game for PC, PS4 or Xbox.Once you have bought the game, launch it. Feel free to skip the intro cutscene.

Check out the tutorials section.It offers basic knowledge of the various mechanics for both killer and survivor. It also offers 25K bloodpoints per tutorial completed, which is an amazing kickstarter for any new player.

Go to the in-game manual.The in-game manual offers a wealth of information for both sides, and details many more of the advanced mechanics. The manual can be accessed from the main menu by going toOptions>Help & Tutorials.
Playing the Game
Start a game.From the main menu, go to either "Play as survivor" or "Play as killer" for an online experience, go to "Kill your friends" to invite your friends and play in a sandbox, or go to "Survive with friends" to invite your friends as a survivor party facing off against an unknown killer.

Progress through your bloodweb.

As you play online matches, you will earn an in-game currency called 'Bloodpoints'. These can be spent in your bloodweb on nodes to unlock consumables and upgrades for your character. The further you get through your bloodweb, the larger it will get. At level 10, the Entity will begin taking your nodes, forcing you to prioritise the most useful items.

The bloodweb caps out at level 50, and the option to prestige will be unlocked. To prestige, click and hold the centre node until the red bar completes a full circuit. Prestiging your character allows rarer nodes to spawn in the bloodweb, and gives one special customisation. You can prestige a single character a maximum of three times.

Increase your rank.

Increasing your rank allows you to get matched with other players more suited to your skill level. When you start playing, your rank is 20, the lowest. The highest rank you can achieve is Rank 1, which puts you with the best killers and survivors.

To increase your rank, achieve emblems to receive pips. The higher quality the emblem, the more pips you get. If your emblem quality is low enough, you can actually lose pips, thus losing rank, so play safely. Every rank needs a certain amount of pips to progress to the next, and rank ups will steadily get harder to achieve as you progress.

Unlock customisations.When you increase your player level through playtime, you are rewarded with Iridescent shards. From the main menu, go toStore>Character Listand click on the character you want to buy cosmetics for. All cosmetics can be bought with Auric Cells, a premium currency. Most outfits can be purchased through Iridescent shards with the exceptions of some Very Rare and Rare outfits.
Winning the game
Playing as a survivor
Join a lobby.

When you're ready to play, click the

Ready

button in the bottom-right corner. When three other survivors join, the game will go into a sixty-second countdown. The game will force all players to ready in the last five seconds of the countdown even if someone isn't ready. If you aren't ready, leave the lobby. You can view your ping in the bar on the bottom right, which measures your connection to the killer.

Survivors do not differentiate in stats, but they do have three unique perks that are only available to them until a certain level. Choose a survivor whose perks suit your playstyle and build on them in the bloodweb.

Spawn in the map.Once the map has loaded, you and three other survivors will spawn at random points along the map. From here, you can take in your surroundings, such asgenerators,chests, andwindow vaults. Generators are vital to your escape, so it's best to orientate yourself around them.

Put yourself in the killer's shoes.

The killer will most likely to patrolling generators, so it's up to you to decide whether you want to start working on one in the early game.

Remember to take all factors into consideration. The HUD in the bottom left shows how many generators need to be completed, any items you may be carrying, and the health status of your fellow survivors. If a survivor becomes injured, they are most likely being chased, so it's best to start working on important tasks in the meantime. You should also remember your proximity to any events, the positions of generators, teammates that may be occupied with other objectives, and the probable position of the killer. This can be a lot to take in when you're new, but this information will drastically increase your survival rate.

Complete side objectives.Side objectives are tasks such as looting chests, destroying dull and hex totems and sabotaging hooks and bear-traps. It's best to take your situation into consideration before completing side objectives.

Escape from the killer.

Escaping from a chase can often be stressful, which ruins your concentration. Learning how to keep a level head when loud music is roaring in your ears and your in-game heart is beating will keep you off the hook.

Vaulting is an effective way to extend a chase for a small amount of time. Simply sprint at the window and press space when the prompt comes up to quickly vault the window. Killers normally vault windows at half your speed, so they will most likely go around the vault rather than over it. Be aware that vaulting a window quickly will trigger a noise prompt for the killer if they aren't in a chase.
Using pallets to your advantage is the most popular tactic in the DBD community. Press space to throw down a pallet when running through it. After a pallet is downed, survivors can either slowly or quickly vault over it. Quickly vaulting over the pallet will create a noise notification. The pallet cannot be reused, and once the killer breaks it it is no longer useful. Downing a pallet when the killer is in the hitbox will stun them for a brief period, adding to the time before they can resume the chase.
Hiding is a high risk medium reward tactic, and can be incredibly effective if paired with other chase tactics. Hiding can allow you to avoid the chase entirely if pulled off, but can allow the killer to get a free hit on you if they spot you before you can put difference between yourself and them.
Escaping through the exit gates
When all the required generators have been completed, the option to escape becomes available. Two exit gates will light up, and can be seen through walls for a short amount of time after the last generator has been completed. A survivor will need to perform an interaction on the attached levers to open them. Once the exit gate is open, it stays open, and killers will often travel between the two exit gates to try and prevent escape. Running out of the exit gates will change your status to a unique escaped image on the HUD, and will send you to the scoreboard where you can spectate.
Escaping through the hatch
The hatch is an emergency escape option that can become available before the exit gates are open. It spawns when the number of generators = the number of survivors left + 1, and opens when there is one survivor left or a survivor uses a key to open it.
Playing as a killer
Create a lobby.

Your new lobby will be empty, but survivors will eventually join. Remember, you are the host of the lobby, and therefore their connection to the servers. Dead by Daylight operates on a peer to peer connection so it is vital you have decent connection.

Killers do differentiate in stats and abilities. The killer you choose will effect your playstyle, so view the descriptions on each killer's power and look at their unique perks.

Spawn in the map.

The main objective in DBD is generators, so patrol generators and the areas around them for any hidden survivors.

Take a survivor's mindset into consideration. Where would you hide if you were a survivor?

Investigate trails.

Investigating trails is a surefire way of continuing a chase or finding your next survivor. Look for signs that point to a survivor, and investigate audio and visual clues.

When survivors run, they leave a trail of glowing orange scratch marks that spawn in around them and last for about four seconds before fading away.
After you've injured a survivor, they leave pools of blood that last slightly longer than scratch marks. These pools of blood may be hard to follow, but can be brightened with certain perks and addons.
If your headphones are a high enough quality, you can hear survivors breathing and hear cries of pain if they are injured. Injured and uninjured breathing can be amplified with perks.
Environmental clues such as partially worked on generators, disturbed crows and suspicious movement are indicators that a survivor is in the area.

Down survivors.

A generic healthy survivor can take two hits from your main weapon before they go down. Once on the ground, you can carry them to a hook which is now highlighted in red. Hooking a survivor is one of the main objectives in the game and therefore grants the most amount of points.

Survivors can rescue other survivors off hooks. A survivor can be hooked a maximum of three times before they die for good.

Develop a flexible strategy for your killer.Adjust patrolling patterns to take into account your killer's movement speed and abilities. If you feel that a chase is futile, drop it and return to more urgent objectives. Remember that some killers are build for chase, while others are built for defense. Examples of chase killers are The Nurse and The Hillbilly, while examples of defense killers are The Trapper and The Pig.
Community Q&A
Ask a Question
200 characters left
Include your email address to get a message when this question is answered.
It can be quite easy to get angry at teammates or opposing survivors. Harassing other users can get you a temporary ban, so it's best to remind yourself that it's just a game every once in a while.
Prestiging is optional if you feel it isn't worth it. You'll just loop back to level 50 every time you complete the bloodweb.
Each killer has their own unique power, so learning which killer you are facing early can give you the upper hand, and help you exploit their weaknesses and avoid their strengths.
Remember how many 'lives' survivors have before being sacrificed, and use that information to prioritise targeting the weak link in the team.
Warnings
Straying around hooks may guarantee you the kill, but if the survivors work as a team they can escape with ease if you are distracted with the single kill.
Repeated disconnection (via clicking the 'leave game' button) can become a bannable offense if your ratio of disconnects to completed games is too high.
Purposely disrupting your connection as killer to gain an advantage (often called Lag Switching) is a bannable offense.
Video: Tips on How to Survive: Dead By Daylight
How to Play Dead By Daylight images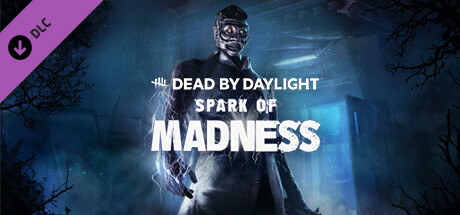 2019 year - How to Play Dead By Daylight pictures
How to Play Dead By Daylight forecasting photo
How to Play Dead By Daylight picture
How to Play Dead By Daylight new images
pics How to Play Dead By Daylight
Watch How to Play Dead By Daylight video
Communication on this topic: How to Play Dead By Daylight, how-to-play-dead-by-daylight/ , how-to-play-dead-by-daylight/
Related News
How to Choose Healthy Snacks from the Supermarket
Trick Your BodyInto Getting Fit
Best of the Week: AnnaSophia Robb's Dramatic Lashes, Emma Watson's Deep Lip,More
Erica Sanderson
Even Fitness Star Chontel Duncan Deals With Post-Baby Struggles
How to Be a Successful Graduate Assistant
How to Treat Bipolar Disorder Naturally
The Instagram Accounts to Follow for Serious Braiding HairGoals
9 Best Hand Creams to Soothe Your Dry, Itchy Skin
How to Get Noticed As a Singer
How to Use Devacurl
Date: 10.12.2018, 23:14 / Views: 83472
---