WELCOME TO FANDOM SCHOOL
How to Join a Fandom
Steps
Investigate background information.

As a fan, you probably feel closely connected to your topic of interest, and other fans will share this feeling. However, most people don't dig deeper than popularized facts. By researching background information, you'll feel a more intimate connection to the source of your fandom and to other fans who have done the same. Sharing these similar experiences will accelerate your acceptance into a fandom.

Wikipedia is a good place to begin your research. Though the page might be lacking in substantial content, look through citations to find sources other fans might have overlooked.
Use broader Internet search engines as well. However, take what you learn with a grain of salt. Many newspapers and magazines report unsubstantiated information as a sales gimmick; don't believe everything you read!
Look for any books written about your fandom area. In the case of individuals, you might find a biography, even if the person is very young. A memoir might already be on the shelf — Justin Bieber'sJust Getting Started, as an example.

Autobiographies allow you a less filtered glimpse into the inner workings of the writer's mind. Even so, be aware that no one wants to be viewed as a bad person. Don't accept even autobiographical accounts as purely true.

Distinguish romantic entanglements and platonic relationships.

Observing the people that surround the subject of your fandom can reveal much that isn't explicitly stated. If the subject is a person, romantic partners can more clearly define taste or personality and not knowing this information might make it difficult to integrate into your fandom. What's more, individuals and family connected to your fandom shed light on backstory.

In the case of most celebrities with well-established fandoms, a quick internet search will provide as much information about dating life as you could possibly want. This can unearth pictures that demonstrate public behavior, giving you more ammunition to prove you are a true fan worthy of your fandom.

Remember to be skeptical of celebrity gossip. Magazines with low integrity thresholds will, for sensationalist appeal, wildly speculate about celebrities when photographed with companions. If your idol denies having been in a relationship, decide who you trust more: magazines looking to make a profit or the person alleged to have been in the relationship.

Keep up to date on fandom news.

If you don't know what's current with the subject of your fandom, members might question your devotion. In many cases, you can subscribe to a fan mail service to get regular email updates about your related news. Another fantastic tool is Google Alerts, with which you can keep apprised of current events in your fandom.

Google Alerts requires a Google account. If you don't have one and would like to set up Google Alerts, you should create an account. With a Google account, setting up Google Alerts is as simple as:

Visiting the Google Alerts page
Typing the name of your idol or a fandom topic in the box that says "Create an alert about…"
Clicking the "Create Alert" button
And adding additional alerts for any related topics or people. For example, if you want to know what your idol's significant other or famous relatives are involved with, add alerts for them. Alerts for projects will keep you informed about career developments — film roles, clothing lines, forthcoming albums, and so on.

The latest information on Google Alert key words will be emailed to your account as it hits the web! This way you'll always be aware on what's going on in the fandom.

Follow the subject of your fandom on social media.

Before the advent of social media platforms, it was nearly impossible for fans to know the day-to-day lives of the subject of their fandom beyond what was written in magazines. Today, many icons share their personal thoughts throughout the day on Twitter, which some fans use to deduce subtler details, like pet peeves or a dislike of the word "moist." If a celebrity has an Instagram account, you can find personal, candid photographs of your idol outside of the spotlight.

If you haven't already, create accounts for the major social media platforms on which already have accounts to the subject of your fandom. Here, account curators (sometimes the subject in question, other times fans or PR agents) share information that you might want to know. The major platforms are: Twitter, Instagram, and Facebook.

Check these social media sites frequently to see what's going on with your fandom subject!
Installing dedicated apps for these platforms on your phone will enable you to respond to your fandom subject on the go or when you're away from your computer. This can also be useful if your fandom or fandom subject is primarily based in a different time zone.

Don't be afraid to interact with the subject of your fandom. Before social media, fans had to write letters which can be time-intensive. Tweets and comments are a quick and easy way to give feedback and get noticed.
Don't be upset if you don't get a response. The downside of social media is that most fans have the same access as you, and they are also trying get attention. Don't give up, though. Maybe one day, you'll get a response!

Unite with the object of your fandom to support a good cause.

Through your Google Alerts, social media following, and by exploring trustworthy websites, you can uncover favorite causes and charities that reflect the views your upon which your fandom is based. You can grow closer to the heart of your fandom by learning to identify with its philanthropic efforts. Acting on these values not only has a positive community impact, it can also earn you special recognition from your fandom – and maybe your idol, too!

Promoting social causes by sharing links to charities and organizations will indicate your co-commitment with other fans.

Maintain healthy boundaries.

As an initiate to your fandom, you should sustain a high level of engagement with your subject to earn quick admission among members of your fandom. But keep your relation in perspective. Show your appreciation without harming anyone emotionally or physically. Remember that celebrities are people too, and deserve to be treated with decency and respect.

An unhealthy obsession with a celebrity is called celebrity worship syndrome, which has been shown to result in depression, anxiety, and lowered self-esteem.Your fandom should improve, not worsen your quality of life. This is about having fun!
Celebrities live in a state of heightened anxiety due to constant interruptions to their personal lives and overstepped boundaries. For instance, Taylor Swift took out a restraining order in 2014 for a fan who had been stalking her since 2011, and John Lennon was murdered by an obsessed fan.
By refusing to view inappropriate material on the internet or in magazines — for example, leaked intimate pictures and videos, or pictures of private property — you demonstrate that you support and love your idol while respecting privacy. You care enough about them to act in a way that makes them feel safe.
Establishing Yourself in a Larger Fandom Community
Join Tumblr, where there are many active fandoms.

Tumblr has come to be considered the home of fandom culture, regardless of which fandom you belong to.

Create a Tumblr account and page.
Make sure your username and the title of your blog broadcasts your fandom affiliation. You might include information about your fandom's subject, or a fandom identifying nickname, such as a well-known project (album, film, role), or anything else that signifies your dedication to other fans.
Conduct a tag search on your fandom subject. Surf around, clicking on other fan pages. If content is related to your interest, follow those Tumblr users!
Share content of your own individual fan-work, information you have gleaned through Google Alerts, and discoveries from social media following.
Make sure your posts have tags relevant to your fandom, so other fans will be able to see your content in the tag search and follow you. Tumblr fandoms often make a game out of including very long, idiosyncratic tags along with the simple fandom tags; keep this in mind for when you become part of fandom culture.
Be social! Building friendships with the fans you meet on Tumblr will help forge a place for you in your fandom.

Write, read, and comment on fanfiction.

Fanfiction — fan-generated literature about fandom topics — is a very important part of fandom culture.Though much is published on Tumblr and Instagram, there are many websites dedicated specifically to fanfiction. Prominent among these are Archive of Our Own, Fanfiction.net, and Wattpad.Fanfiction can be further classified into the subgenres:

RPFs (real person fiction) are stories about the celebrity as themselves — a story about getting married to Harry Styles, for example.
AUs (alternate universe) are stories that change the reality in which the celebrity lives. For example, you might find stories in which Harry Styles is a painter instead of a singer.
OOCs (out of character) are stories in which the author changes the celebrity's personality or persona — for example, a story in which Harry Styles is a violent mobster.

Participate in web forums.An internet forum is a message board where you can select a topic of interest and join a conversation with community members similar to yourself. Many web forums have different expectations and culture, but the atmosphere of your web forum will typically be in line with the that of your fandom.Web forums are a great place for you to post questions, coordinate online or real-life activities, and make friends with other fans.

Take part in a convention that involves your fandom.

You should look up fancons, as some are genre specific, but many cons are broad enough in scope that you're sure to find some fellow fans, discussion panels, and maybe even meet the people your fandom is based upon! The major fancon genres are: anime, comic, gaming, and fantasy/sci-fi.

Coordinate group costumes with your friends or other fans you've met and geek out with like-minded individuals.
Discussion panels are increasingly places where actors and writers will make special announcements. Take advantage of this and think of clever questions you can ask at a panel discussion.
Check out after parties! People come to fancons from all over, many of them for the same reasons as you. When the convention hours are up, if you're still feeling social, talk fellow fans and see if there's an after party you are welcome to join.

Join a street team.

Street teams are groups who promote events and products — movies, concerts, and autograph sessions, to list a few. Street teamers pass out flyers, post stickers throughout target neighborhoods, promote events and products online through social media accounts, phone in requests for songs to radio stations (for music fandoms), and try to spread the word to other fans.

Popular street team organizations include Fancorps and Reverb Nation (for music).
By involving yourself with a street team, you'll make friends with people as involved with your fandom as you are! It's a great way to meet new friends and get a few perks while supporting the subject of your fandom.
Community Q&A
Question

How can I avoid the dark side of a fandom?

wikiHow Contributor

Community Answer

Just stay away from it and focus on the plot of the show/book. The dark side of a fandom is insane, believe me.

Question

How do I find people who are in the same fandom as me?

wikiHow Contributor

Community Answer

Seek out and follow groups related to the fandom on social media. Go to events associated with that fandom. Wear merch of that fandom, and others will often approach you. Mention that fandom in conversations.

Question

How do I create a new fandom? For example, make a new conversation on Wings of Fire.

wikiHow Contributor

Community Answer

It depends on what site you're using. On Facebook: search for groups in the fandom, find one you like, send a request to join, then if accepted, post! On Twitter & Tumblr: make a post about the fandom, and include hashtags that relate to the fandom so the post gets noticed. On YouTube: make a video of any kind about the fandom, and after so, make more about said fandom, and you'll get noticed at some point.

Question

How do I leave a fandom?

wikiHow Contributor

Community Answer

I guess just by announcing it to the people that you follow. Most of the time people will be okay with it. Only the toxic and immature fans of the fandom wouldn't, but those type of people don't matter. It's your decision.

Question

If I am banned from one wikia, should I stop looking at related ones?

wikiHow Contributor

Community Answer

Blocked IP addresses and usernames do not carry across wikias, so you could potentially continue looking at related ones. However, be aware that if you are banned from a wiki which caters to a larger community fandom, other people may recognize you and have knowledge of your reputation. Tread lightly.

Question

What if I'm not getting enough sleep from streaming (e.g. K-pop fandom)?

Remember that the first 24 hours is the most important time to stream. After that, try not to stream as hard and just take a break. Remember, you have a life, and streaming will always be there.
Unanswered Questions
How do I join a fandom when I can't afford to join it?

How do I join a fandom if it doesn't have a name?
Ask a Question
200 characters left
Include your email address to get a message when this question is answered.
You don't have to restrict yourself to a single fandom. Many fans belong to multiple fandoms, and there is usually a lot of overlap in membership between closely related fandoms.
You can also join communities related to your Fandom on Google+.
Remember that a fandom is home to all kinds of people. It's a matter of which type of people you really want to concentrate on within that fandom. Just ignore the dark toxic ones and focus on being within the mature side. Don't let immature people ruin your experience in the fandom. Being in a fandom is truly a great experience.
Warnings
Don't let your enthusiasm cross the line into an unhealthy obsession that negatively impacts your life. Fandoms are about having fun and enjoying yourself, not making your life worse.
While fandoms might require a considerable time commitment, don't let it negatively interfere with your life. Don't withdraw from your family and friends, and don't let work or school fall by the wayside. Your fandom should fit neatly into your life without overtaking it.
Sources and Citations
www.tumblr.com

archiveofourown.org

Nelson, P.J., and K.V. Greene.Signaling Goodness: Social Rules and Public Choice. N.p.: University of Michigan Press, 2003. Print.
Hellekson, K., and K. Busse.Fan Fiction and Fan Communities in the Age of the Internet: New Essays. N.p.: McFarland, 2006. Print.
Video: JOINING A FANDOM LATE
How to Join a Fandom images
2019 year - How to Join a Fandom pictures
How to Join a Fandom forecast photo
How to Join a Fandom foto
How to Join a Fandom new pics
photo How to Join a Fandom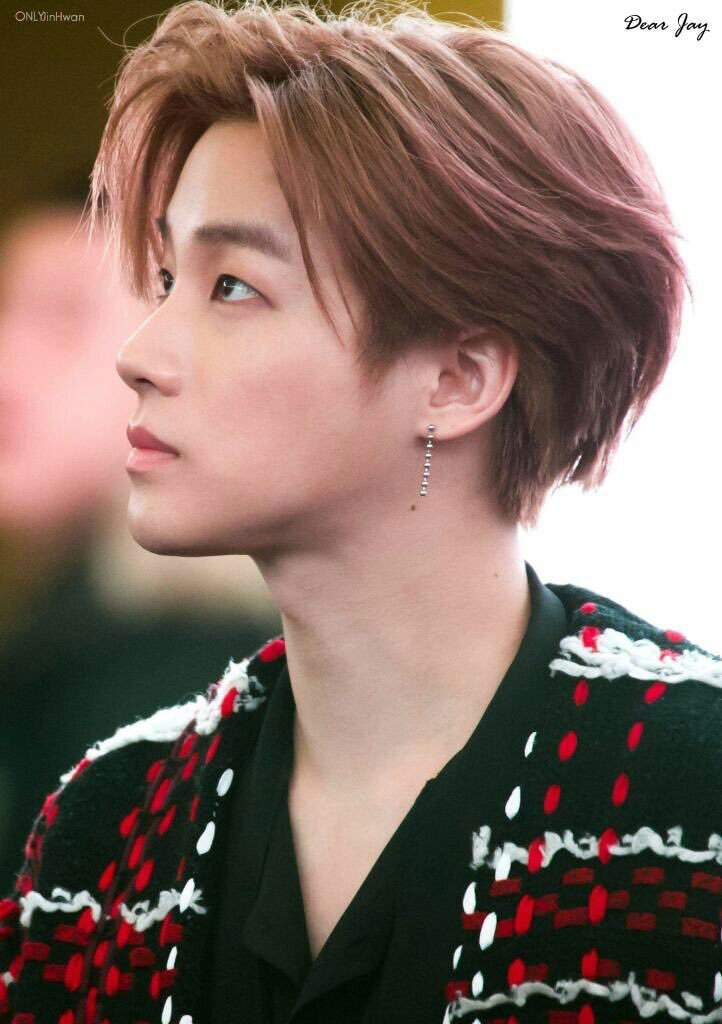 Watch How to Join a Fandom video
Discussion on this topic: How to Join a Fandom, how-to-join-a-fandom/ , how-to-join-a-fandom/
Related News
How to Keep Your Ultra-Matte Lips From Drying Out
The Secret Behind Nina Dobrevs Sky-HighPonytail
Why your Skin is so Attractive to Mosquitoes
13 things you didn't know about Prince Philip
When Your Child Is Gay: Parenting Advice
How to Make Tzitzis
How to Stargaze
Slow-Cooker Monday: Arizona Chili
18 Mother of the Bride Style Icons to Emulate
Can the DASH Diet Help Your Arthritis Symptoms
How to Measure for a Lazy Susan
Date: 13.12.2018, 14:32 / Views: 54385
---